- Application opens for companies and designers from April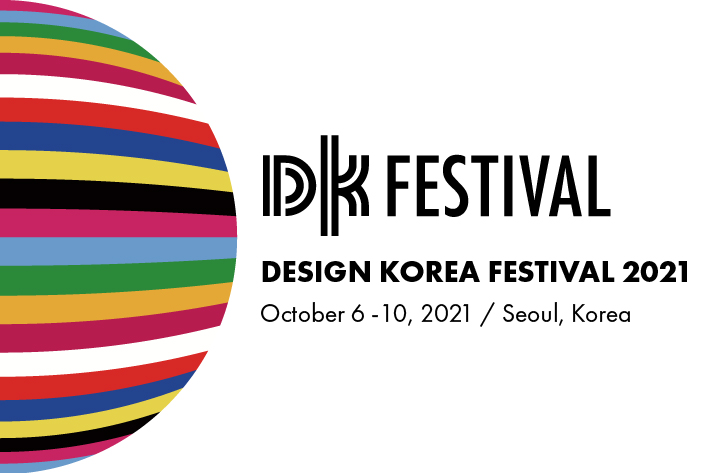 The DESIGN KOREA FESTIVAL (DKfestival), a leading design exhibition/convention event in Korea, will be held in Seoul this October. The application for participating companies and designers will start from April via the DKfestival website.
DKfestival 2021 Outline
● Location: Seoul, Yangjae aT Center (https://www.at.or.kr/home/acen000000/index.action)
● Date & Time: October 6 (Wed.) - October 10 (Sun.), 2021
● Theme: Design-driven Innovation
● Method: On/Offline
● Composition
- (Exhibitions) Sharing domestic & international design trends
- (Conference/Talks) Design information & expert insight sharing
- (Business) Support for design company business expansion
- (Job Fair) Job/start-up support & design job creation
● Application schedule for companies & designers
- DKbiz Participating Companies: (Early Bird) April 15 - May 31 / (Regular) June 1 - July 31
- DKjobfair Participating Companies: April 15 - August 31
- DKjobfair Participating Designers: (Pre-application) April 15 - August 31 / (On-site application) October 6 - 9
* Details will be announced through the DKfestival website (https://dkf.kidp.or.kr/).
The DKfestival last year was the first to be held in a hybrid format combining online and offline methods in response to the COVID-19 pandemic, with approximately 300,000 visitors participating. The exhibition built in an offline space was also provided as an online VR exhibition through the use of 3D scanning technology, and business results were achieved by connecting domestic and international E-commerce channels and design companies. The works of up-and-coming designers were showcased and they received assistance in finding jobs and starting/establishing businesses, while job-seekers were connected with hirers in the design field. DKfestival 2021 this year will also be prepared with a variety of programs, and we look forward to your interest and participation in the event.