INTRODUCTION

The Korea Institute of Design Promotion (KIDP) is Korea's only national design promotion agency to help nurture the Korean design industry
HISTORY :

An introduction to our history of from 1970 all the way up to the present day.
KIDP News+

Good Design (GD) Selection 2021

- Opens for entries from May 1 Application submissions for the Good Design (GD) Selection, a design award hosted by the Ministry o...
img link

Underdogs : Innovative Start-up Training Creates Positive Social Impact

UnderdogsParticipated in 2018 Design Workforce Support ProgramUnderdogs is a company that presents an uncommon business model called a 'Socially Innovative Company Builder'. It supports socially innovative
DESIGN NETWORK

We have our domestic

and international

branches as well as

other design networks

around the globe

for cooperative activities.
KOREA DESIGN

STATISTICS

We conduct annual statistical surveys of the design industry. Based on the data from these surveys, we do our best to create highly effective policies and programs by having a grasp on the exact status of the industry.
2019 korea design statisical data
PROGRAMS
Education & R&D
Department
Design Education and Talent Cultivation Design Research and Policy Development Design Awareness Enhancement and Overseas Business
Business Promotion
Department
Service Design and Manufacturing Innovation Enterprise Support and Entrepreneurship Development Design Platform Development and Data Information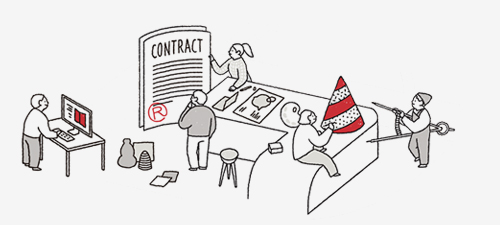 Strategic Management
Department
Design Innovation Planning & Coordination Audit and Ethics HR & Administration